Commercial Brands We Carry
We carry a wide range of commercial garage doors so we always have a style that will meet the need of your business. As a long time trusted distributor of the top commercial garage doors brands, we offer a wide variety of options to fit all your commercial needs, including any custom designs.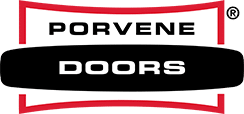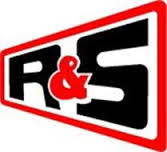 Wayne Dalton – www.wayne-dalton.com
Wayne Dalton offers a complete line of commercial and industrial door systems for virtually any application. Our full line of commercial sectional doors is ideal for jobs that call for excellent thermal values, have stringent wind load requirements, or simply need a high performing door designed for long life and superior strength. Our commercial rolling doors have a long history of excellence in design for anything from common to extraordinary applications.
Porvene Doors – www.porvenedoors.com
The original company was formed in 1948 as Porcelain Veneer Inc., manufacturing exterior porcelain panels for the service station industry. In 1952, the Company added architectural facing to its product line by manufacturing sun and shade screens for the high rise industrial and commercial buildings. In 1968 the Company added continuous steel sheet doors to its product line. This door revolutionized the door industry and with this success the Company put all its resources in this product line and formed a new Company as Porvene Roll-A-Door, Inc. In 1993 the Company was restructured and changed its name to Porvene Doors, Inc.
Cookson – www.cooksondoor.com
CornellCookson is a leading rolling door and grille manufacturer with facilities in Mountain Top, PA, Gastonia, NC and Goodyear, AZ. The company produces custom closure solutions found in stadiums, hospitals, hotels and museums, along with a variety of facilities where reliability, security and life safety is vital.
R & S Manufacturing – rsdrprod.com
Founded in 1963, R&S Manufacturing, Inc. continues to be a proud manufacturer of rolling door products while remaining mindful of our founding principles of being the "manufacturers with the personal touch". Manufacturing plants in Union City, CA. Pomona, CA. and Portland, OR supply a full line of quality rolling door products to customers in markets both domestically and internationally. Commercial and residential sectional doors are provided through R&S Wholesale Doors, Inc. located in San Leandro, California with a distribution office in San Jose.
QMI Security Shutters – www.qmiusa.com
In 1986, QMI was established by the Miller family. What began as a simple, family business grew into one of the largest U.S. manufacturers of storm and security rolling shutters for residential and commercial markets. QMI is an acronym for Qualitas Manufacturing Inc., the company's original name. Qualitas (pronounced "kwal-e-tas") is Latin for "quality". While the Miller family changed the name for easier pronunciation, it still represents the premium products and the level of extra care, attention, and service QMI gives to
each customer.