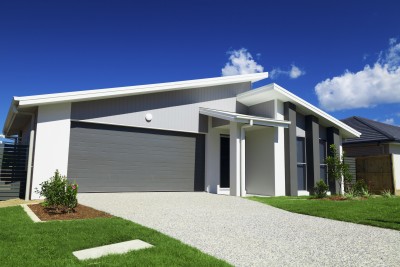 Home improvements of any kind are just as exciting as they are stressful, especially if you are building a new home in the Ashland area. If your home needs a new garage door, security shutters or storage shelves, you can easily make this decision less stressful by choosing the friendly professionals at American Industrial Door of Ashland. We have been helping the residents of Southern Oregon with everything from installing, repairing and maintaining their garage doors for over a quarter of a century and we plan to be here for another 25 years as well! Our technicians are the most experienced you will find and we will gladly help you with everything from the decision making process, sale, installation and maintenance of your garage door.
When you need a new garage door, we know that many Ashland home owners consider doing this important task by themselves, without the aid of an experienced technician. We urge against this for many reasons. Your garage door is the largest moving item in your home, with many parts that can easily cause injuries to you as well as damage to your home and door. Having your garage door installed correctly is important to make sure that it is working correctly and remains a safe part of your home. In addition, it can take a home owner up to a week to properly install a garage door while the experienced technicians of American Industrial Door can have it done in a matter of a few hours. When we are done, we will even dispose of your old door for you, which is one more way to alleviate your stress! Garage door installation is a big home improvement job and it is safer left to the professionals of American Industrial Door of Ashland.
RESIDENTIAL BRANDS AND SUPPLIERS
Wayne Dalton – www.wayne-dalton.com
Northwest Door – www.nwdusa.com
Clopay – www.clopaydoor.com
Amarr/Entrematic – www.amarr.com
Martin Door – www.martindoor.com
Raynor – www.raynor.com
LiftMaster Openers – www.liftmaster.com
Genie Openers – www.geniecompany.com
Linear Openers –www.linearproaccess.com
One of the most important decisions you will make at this time is what kind of door to choose! The two main types are wood and steel. Wood doors are more popular in existing homes but more and more home owners are opting for steel doors when they remodel or build new homes in Ashland. This is because wood doors need to be painted and repainted as time goes on, while steel doors are far less high maintenance. They come with longer warranties, tend to last longer than wood doors and are even insulated, which can save you big money on your utility bills. Having the right garage door for your home will add to the value of your home, increase its beauty and even give you a heightened sense of security for your family. The helpful technicians of American Industrial Door will work hard to make sure you are highly educated about the pros and cons of each type of door before you decide which one is right for your home.